Each of the 156 chapters of Goodwill Industries International is a standalone, nonprofit and employment social enterprise focused on offering life-changing opportunities to people experiencing barriers to employment through training and the power of work.
At Goodwill of the San Francisco Bay, our talented board of directors helps connect us to our community, set the vision for our future, provides fiduciary oversight, and ensures that our commitment to our mission is reflected in measurable results and impact. Drawn from business, nonprofit, academic, and public sectors, our board guides and advises President and CEO William Rogers and the leadership team.
Executive Committee
Eric Sippel, Board Chair 
Eric Sippel currently runs his family office and is an active investor and adviser to real estate, venture capital, and hedge funds. Previously, he was the COO of Eastbourne Capital Management, a multi-billion dollar hedge fund firm, and a Partner at Shartsis, Friese & Ginsburg, where he was a nationally recognized hedge fund and venture capital lawyer.  Eric graduated from Stanford Law with Distinction and Wesleyan University with Honors in General Scholarship. Eric has served on many nonprofit boards, including his current role as Chair of Goodwill of San Francisco, San Mateo, and Marin Counties. 
Katherine Bella, Vice Chair 
Nonprofit Consultant 
Kathy works with foundations, nonprofit organizations and their leaders in the areas of executive coaching, strategic planning, governance and fundraising.  Her career spans more than 40 years in the sector as a consultant, chief executive officer, chief strategy officer, chief development officer, and board member. Kathy's clients span all nonprofit disciplines including arts and culture, civic affairs, health, environment, education, human services, and religion.  She works with national, statewide, regional, and local organizations to help them to increase their impact and better serve their missions. 
Alexis Sturdy, Secretary 
Product Specialist, Facebook 
Lexi works on improving the user experience at Facebook as a Product Specialist. She holds an MBA from UC Berkeley Haas School of Business and a B.A. in Sociology from Wesleyan University. Prior to business school, Lexi co-founded and managed the Center for Prison Education at Wesleyan University. The program offers incarcerated men and women a high-caliber liberal arts education; she remains a board member for the Center. Lexi now resides in the Glen Park neighborhood of San Francisco, but can be found traveling around all of northern California. 
Heather Wisniewski, Treasurer 
Partner, Ernst & Young 
Heather is a partner in Ernst & Young's San Francisco office with more than 29 years of experience providing audit services to a variety of clients, as well as coaching, training, and mentoring EY teams. Heather also serves as Ernst & Young's Global Assurance Cleantech Leader. 
Heather has served both private and public companies and has significant SEC and IPO experience. She also has experience with rules and regulations of the U.S. Department of Defense, U.S. Department of Energy, as well as Government Auditing Standards. 
Her real estate experiences include the multi-family apartment, commercial, homebuilder, and hospitality sectors. Her cleantech experiences include wind and solar sectors. Her clients include those utilizing International Financial Reporting Standards and US and Canadian generally accepted accounting principles. Her healthcare experiences include not-for-profit hospitals, healthcare systems, and continuing care retirement communities. 
Board Members
Ali Chalak 
Partner, Moss Adams LLP 
Ali has been working for Moss Adams LLP since 2008 and has practiced public accounting since 2006. Ali's work in the Assurance Service practice and focuses on not-for-profit organizations. Ali manages audits of numerous not-for-profit organizations, including foundations, research organizations, associations and charitable/social organizations. He has also spent a significant portion of his time giving back to his community through volunteering. He is an active board member of the California Society of Certified Public Accountants SF Chapter. Ali obtained his BSBA in Accounting from San Francisco State University. 
Linda Chew 
Former Nonprofit Executive 
Linda Chew is a retired nonprofit executive. Her career spanned work in higher education, healthcare, youth services, regional government and community-focused organizations where she served in a variety of positions including chief executive officer, development director, and communications director. She is a Certified Fund Raising Executive (CFRE). Linda was president of the local Association of Fundraising Professionals chapter and served for a decade on its international board.  She received the Outstanding Fund Raising Executive award at an annual National Philanthropy Day event. 
Following retirement, Linda was appointed to the Contra Costa Civil Grand Jury. At the beginning of her second one-year term, she was named Foreman by the Superior Court Presiding Judge. 
Linda has served on numerous community boards in the Bay Area. She belongs to the Rotary Club of Oakland, and is a Past President of this 100-plus year-old group of 270 business, professional and community members serving Oakland. She is also a Past Chair of Goodwill of the Greater East Bay. 
Rodney Fong 
President & CEO of San Francisco Chamber of Commerce 
Rodney Fong the President & CEO at the San Francisco Chamber of Commerce, and a fourth generation San Franciscan, has   an extensive business and civic background, including serving on the San Francisco Planning Commission for eight years, with two years as President. He recently served as the co-chair of San Francisco's COVID-19 Economic Recovery Task Force. He also served as President of the San Francisco Port Commission, Chair of the San Francisco Travel Association & on the boards of the San Francisco Bay Area Super Bowl 50 Host Committee, the San Francisco-Marin Food Bank, Fort Mason Center, Fisherman's Wharf Merchant's Association, Fisherman's Wharf Community Benefit District, Angel Island Immigration Station Foundation, and the Bay Institute. As the president of Fong Real Estate Company, Fong oversees leasing and tenant concerns for properties including the 100,000 square foot Wax Museum Entertainment Complex building in the heart of historic Fisherman's Wharf, as well as Broadway Apartments. He also served as a third-generation operator/owner of the world-famous Wax Museum at Fisherman's Wharf until its sale in 2013. 
Jason Ford 
General Manager, US National Solutions & Industry Team, Microsoft 
Jason is a highly successful sales executive and an accomplished leader of teams with over 20 years of experience selling complex technology solutions to Fortune 500 companies. In 2016, Jason joined Microsoft as General Manager of Digital Transformation where he is leading a sales organization in Northern California and the Pacific Northwest. Jason brings a unique hardware and software perspective in the area of end-user needs and challenges in how they relate to the world of Information Technology. His field experience as well as recruiting, building, and motivating people led him to create the 'Capacity for Success' model. He is determined to help people define success and assess their capacity to achieve it. Jason has served the local community on school site councils, budget committees and other local fundraising groups. He has also coached the girls' and boys' volleyball teams, at his local high school and is active in his church. Jason lives with his family in San Rafael.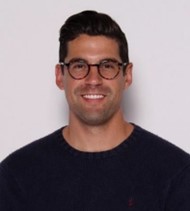 Tom Hammer 
Partner, Andreessen Horowitz 
Tom is a partner at venture capital firm Andreessen Horowitz in their People practice, where he provides guidance and coaching to portfolio startup founders and leaders on a host of topics around talent management, organizational design, and company scaling. He holds an MBA/MA and BSBA from Ohio State University and is a member of the Ohio State University Alumni Club of the Bay Area. He lives in the Bernal Heights neighborhood of San Francisco with his wife and daughter.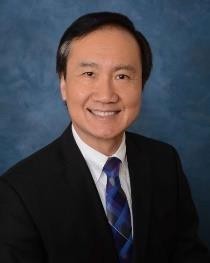 Edward M. Lai, Esq. 
Law Office of Edward M. Lai 
Edward M. Lai is a licensed California attorney. He specializes in representing building contractors and small business owners in commercial disputes, employment advice and litigation, contract negotiation, construction matters, landlord-tenant disputes, discrimination and ADA access disputes/litigation and tort/personal injury litigation. Edward has expertise in the fields of construction law, construction defect litigation, breach of contract, Americans with Disabilities (ADA) litigation, first party and third-party insurance coverage, business entity formation, professional malpractice litigation and landlord/tenant disputes and litigation. 
Mr. Lai has also been an instructor at California State University, East Bay, and several other not-for-profit instructional institutions. Mr. Lai takes great pride in giving back to his community.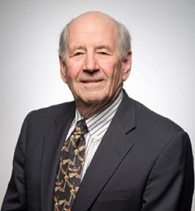 Joe Mahoney 
Former Ford Motor Company Executive 
Joe Mahoney received his MBA from the University of Maryland after having earned a Bachelor of Arts in History from Villanova University. He retired in 1997 from Ford Motor Company after a 30-year career in financial management and mergers and acquisitions - including CFO assignments for two major financial divisions. Joe's career at Ford spanned three industries: consumer products at Philco-Ford: automotive at Ford Automotive and financial services/acquisitions at Ford Credit, First Nationwide Bank and USL Capital. 
After his retirement, Joe worked with The Tahoe Group, a software development and risk management consulting company to the banking industry. He also taught an MBA course at St Mary's college in Moraga and headed the Town of Moraga Safety Advisory Committee. In the non-profit world Joe is a past Chairman of Goodwill of the Greater East Bay and served on the Board for over 10 years. 
Sonia Martin 
Founder, Brew Creative 
Sonia Martin is a leading female fashion designer with over two decades of experience influencing and shaping iconic American brands. Sonia has led design teams at numerous fashion brands including Abercrombie & Fitch, Juicy Couture, Banana Republic and, most recently, Everlane. During her time at Everlane, Sonia advanced the brand's commitment to sustainable fashion, social justice and established the company's fashion methodology; responsible design and conscious growth. Specifically, Sonia spearheaded a range of diverse and impactful brand initiatives including: the No New Virgin Plastic by 2023; All Cotton to be GOTS Certified Organic by 2025; and 100% Human for ACLU commitments.  
As a board member of Goodwill of the San Francisco Bay, Sonia is focused on recycling and resale initiatives in service to the mission of creating life-changing opportunities through training and the power of work.  
Born in Bristol, England, Sonia studied Fashion Textile Design with Business Studies at the University of Brighton. Sonia is a keen observer of everyday life. She is comfortable with contrast, change, and nuance, using these elements to inspire her work. She values intuition over data and amplifies the voice of the creative. 
Sonia lives with her husband and daughter in Muir Beach, California where she is founder and CEO of BREW, a creative studio providing design services to brands wanting to do better - for people and the planet.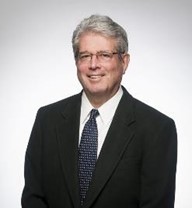 Stuart McCullough 
Chief Compliance Officer for Sustainable Energy Accelerators 
Stuart Mccullough is the Chief Compliance Officer for Sustainable Energy Accelerators, a company dedicated to capturing methane leaking from landfills and reforming it into hydrogen. He has been a Contra Coast County resident for the past 70 years. He began his professional career at Phoenix Programs, a 501c3 residential and day treatment program for seriously emotionally disturbed adults. He built that fledgling nonprofit into a statewide comprehensive mental health treatment program. He was recruited by the Contra Costa County Health Services Department to be the Director of the Alcohol, Drug and Mental Health Division. 
After seven years in that role, he set up a consulting practice and served as the interim executive director of seven nonprofit agencies. His last interim position was at Youth Homes, working with seriously traumatized, teenage foster children. He found that work so rewarding that he remained there as CEO for 24 years. 
Stuart has a BS in Psychology from San Francisco State University. He has three children and seven grandchildren. In addition to his volunteer work at Goodwill, he serves on two other nonprofit board of directors - including being the President of the Martinez Community Foundation. He is a board-certified trainer of trainers in conflict resolution and has testified before the United States Congress. 
Sudha Pennathur 
Founder and CEO of House of Pennathur 
Sudha Pennathur is the founder and CEO of House of Pennathur, an international manufacturing company providing unique, artisan-handmade jewelry and textiles for high-end specialty stores and museums since 1985. Early in her career, she held senior executive positions at large corporations including Levi Strauss & Co, Allied Stores Corporation and Carter Hawley Hale Stores Inc.  
Sudha emphasizes both profit and philanthropy in her business and personal endeavors. She currently serves on the Berkeley Rep Board as a Trustee. She has served on several other nonprofit boards including: past President of The Redwoods; Mill Valley; Angel Island Conservancy; and Co-Chair of Bread & Roses Presents. Sudha also served on the Levi Strauss Foundation Advisory Committee. She holds an MBA from the University of Washington. In her spare time, she has been a part-time professor of marketing at Cal State University, LA, DePaul University, Chicago, and Golden Gate University, San Francisco. 
A native of India, Sudha speaks seven Indian languages. She currently lives in Tiburon with her husband, Edward Messerly, former Regional Commissioner, U.S. General Services Administration. They normally travel regularly between California and her second home/office in New Delhi, India.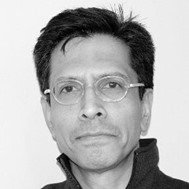 Ramanan Raghavendran 
Managing Partner, Amasia
Ramanan Raghavendran invests in climate and sustainability companies at Amasia, a thesis-driven global venture capital firm. He co-founded Amasia in 2013 and has been an investor in technology companies for 30 years. He has been the seed funder or board member of several non profits over the years. Current roles include serving as a Trustee of the University of Pennsylvania and as Board Chair of Penn Arts and Sciences. He has two undergraduate degrees and a Master of Liberal Arts (MLA) from Penn, and is a current student in the MLA program at Stanford.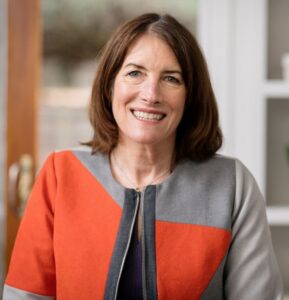 Shelly Sutherland
Realtor, Kindred SF Homes
Shelly has been selling residential real estate in San Francisco for over 25 years. Her career is an exciting one and also eye-opening. This City is one of contrasts and being sensitive to the disparities, Shelly has donated time and money to organizations such as a suicide prevention hotline, a big sister program, and homelessness organizations, to name a few. Eventually her non-profit involvement led her to Goodwill San Francisco Bay, first on the Development Committee and now, the Board of Directors.
Originally from Southern California, Cal Berkeley brought her north where she has been ever since. She lives in Ashbury Heights because she likes being in the middle of the City with easy access to the hiking and biking trails as well as everything urban. She believes in a life/work balance and giving back locally and globally.
Molly Wood
Founder and CEO of Molly Wood Media
Molly Wood is a longtime journalist turned climate tech investor. She is the founder and CEO of Molly Wood Media, where she finds, introduces, and invests in solutions to the climate crisis. She is also a venture partner at the climate tech investment firm Amasia. Molly is the host of the podcast "Everybody in the Pool," a business-focused show about the climate economy and writes a newsletter by the same name. Previously, she was a managing director at LAUNCH, an early-stage venture capital firm, and was a writer and broadcaster at CNET/CBS, the New York Times, and a host at Marketplace on NPR.
Tyer Brown
Retired Attorney
Tyler is a retired attorney with Jackson Lewis, one of the nation's largest management-side employment firms. As a partner at JL, Tyler served on the Board of Directors, managed several Firm offices and was the co-chair of the Firm's DEI Committee. He represented a number of non-profit organizations, including Goodwill Industries International, Inc. and Goodwill of the Greater East Bay, prior to its merger with Goodwill of the San Francisco Bay.
Currently, Tyler conducts workplace investigations and serves as a Tasting Room Host at Littorai Wines in Sebastopol. He lives in Penngrove with his wife, Kathryn Peyton, a Certified Financial Planner. He obtained his undergraduate degree from the University of Notre Dame, and his law degree from UC Law - San Francisco.
Stephen Maduli-Williams
Bio and photo pending.
Stephanie McKown
Pro Bono Finance Professional
Stephanie is a retired finance professional who currently volunteers her expertise to help non-profit organizations. Her prior experiences include 9 years with Berkeley Community Scholars where she acted as the pro bono CFO and bookkeeper, as well as a general board member and Treasurer. Stephanie also worked with Galileo Learning, LLC for 13 years to help them grow from a two-person start-up to a thriving provider of innovation camps with over $20M in Revenue, 1800 staff members, and 50,000 enrollments each summer. Earlier work experiences include marketing and sales roles at Charles Schwab, American Diabetes Association, and Lexis/Nexis. Stephanie earned her MBA from the UC Berkeley Haas School and her BA from Brown University.